Oct 16, 2023 - By Eduardo Fenili, Sr. Product Manager
Stories on Twitch: Stay Connected with Your Community
I'm excited to announce the launch of stories on Twitch, a new feature in the Twitch mobile app that helps you stay connected with your community when you're not live. 
I know you're probably already familiar with the concept of stories. But by building stories into the Twitch experience, we've made it easier for you to reach your community directly on Twitch, through short posts that expire in 48 hours. 
You've built a loyal community on Twitch and your followers likely follow you on other platforms. But we've heard from you that trying to connect with them through multiple services limits your reach and can feel rather disconnected from your shared experiences on Twitch. Stories on Twitch makes it possible for you to quickly create and share content everyday to your Twitch community, where they are, on Twitch, using your mobile device.
Starting today, all Twitch users with the latest version of the app installed will see the new stories shelf at the top of the Following page. Creating stories is currently limited to Partners & Affiliates who have had at least one stream in the last 30 days. Access to eligible streamers will roll out gradually by the end of the week and on an ongoing basis as streamers meet the minimum eligibility requirements. We may extend creation access to more streamers as we test the safety measures we have in place. Learn more about current eligibility requirements here.
Whether you use it for stream updates, to share a picture from your vacation when you're taking a much needed break, or just want to send positive vibes through an inspirational haiku you whipped up, use stories to keep your community engaged wherever you are. 
Reach your community on-the-go, in-one-go
One of the reasons we wanted to bring stories to Twitch is that it makes it possible for you to easily reach out to your Twitch followers. If your regularly scheduled stream will be starting 30 minutes late, you can let your community know with a story. If you're excited to share your feelings about the new streaming gear you just installed on your next stream, you can get your community excited to join through a story (and a photo of your amazing new setup).
Push notifications will alert your followers when you've created a new story, and we've added stories-specific notification settings so your viewers can control how often they are notified. We're initially launching stories to expire after 48 hours because we want to give your followers more time to see each unique post. Viewers will see your stories live alongside stories created by other streamers they follow, so post regularly throughout the week to keep your community in-the-know and up-to-date between your streams. We know how devoted and engaging communities on Twitch are so we've made it possible for viewers to show their support by reacting to your stories with emotes we've all come to love on Twitch. You'll also be able to see total views and reaction counts on each story, even after they've expired, so you can see which stories resonated most with your community.
Personalize stories to best represent you
Stories let you share photos, clips, or freeform content using text, custom channel emotes, and backgrounds. So if you want to share a great moment from your latest stream, you'll be able to select a clip and easily relive the hype together or bring the viewers who missed your last stream up to speed. 
And remember, your stories don't need to be all business. If you want to post a picture of your breakfast and spark a community debate about which cereals are S-tier, go for it. Encourage your viewers to participate through emote reactions to sound off on your story before the great cereal debate happens on the next stream. It's all about staying in touch and deepening those connections, anytime you want.
Welcome your newest subscribers
Streamers with at least 30 subscribers (including gift subs) will have the option to create sub-only stories. So in addition to existing sub benefits like custom emote access, sub badges, and ad-free viewing, posting sub-only stories is a great way to add even more value to your supporters' subscriptions through exclusive content. 
Share a subs-only giveaway, let them pick the next game you stream by running a poll using reactions, give them a head start on when your next merch drop will be, or give exclusive behind-the-scenes content that they can't see anywhere else. The possibilities are endless.
Safely connecting with your community
Safety is factored into everything we build, so we want to roll stories out in a way that fosters a safe space for you and your community. In addition to the automated scanning measures we have in place to help prevent the upload of harmful content, we've also made it easy for you to keep each other safe. Content created and shared on stories will be held to the same Community Guidelines other content on Twitch is held to, and you can report stories that violate these standards directly within the app.
What comes next?
We'll be adding more features in the coming months — a way for anyone interested in getting a feel for your community to find your story through your Channel page, mentions of other Twitch users, creating polls, uploading videos, clip editing capabilities, and more. Be sure to refresh the Twitch app and keep the latest version of the Twitch app installed. We're excited to see how you use stories to showcase you and your community! Check it out, leave us feedback, and share your thoughts on which features you want to see next on UserVoice.​​​​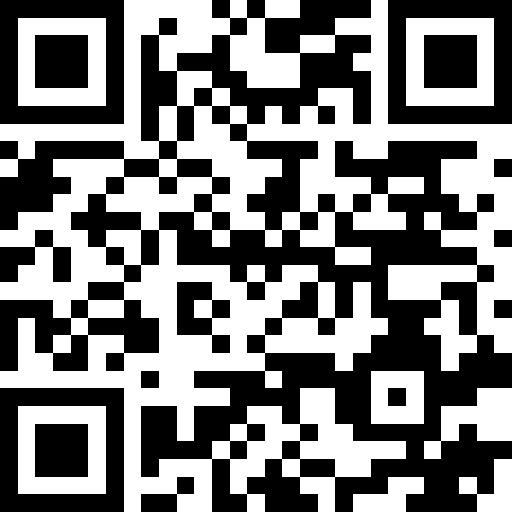 Scan the QR code to open the Twitch app